App Store Optimization is a vital aspect of any application's success. It helps to compete for keywords in stores and attract app store users. It will also help to generate organic traffic for higher positions in search queries. We have already spoken about what ASO is, its main principles, and ASO agencies that can become a real lifesaver for your project. Now it's time to speak more about instruments and ASO tools. They can define your road to success inside a store and make the path more effective and shorter.
How ASO Tools Can Help You
There is a myriad of various ASO tools and platforms that can improve the visibility of your application and be crucial to the success of your solution. ASO tools just make every step in promoting applications in stores more effective. Valuable data and a big amount of useful features that help optimize your app page are available in them.
ASO tools may be comprehensive, covering all the spheres of App Store Optimization. They may perform different functions sharpened for specific aspects: keywords, metadata, screenshots, feedback analysis, etc. ASO tools will help you to keep all these factors updated, analyze your competitors' steps and not repeat their mistakes. How can ASO tools help you?
ASO tools can increase the user base
They can also track your app's progress and analyze its ranking in the app store
App Store Optimization tools allow you to research the market and understand current trends
ASO tools help to develop a marketing optimization plan considering the fast-changing app store tendencies
ASO is considered to be the best way to generate high-quality organic traffic and attract really interested customers. Many developers believe that they can research keywords and analyze the app's performance on their own. In the case of ASO, delegating these tasks to professionals able to use the ASO tools will be a more effective and efficient way.
Grrrow.me is a kind of agency that can take the challenge of traffic generation without risks and perform this task successfully. Specialized expert companies with massive knowledge and experience in combination with top ASO tools can be a key to success. We've spoken enough about the role of ASO tools in the ASO process but what are their types? Let's figure this out.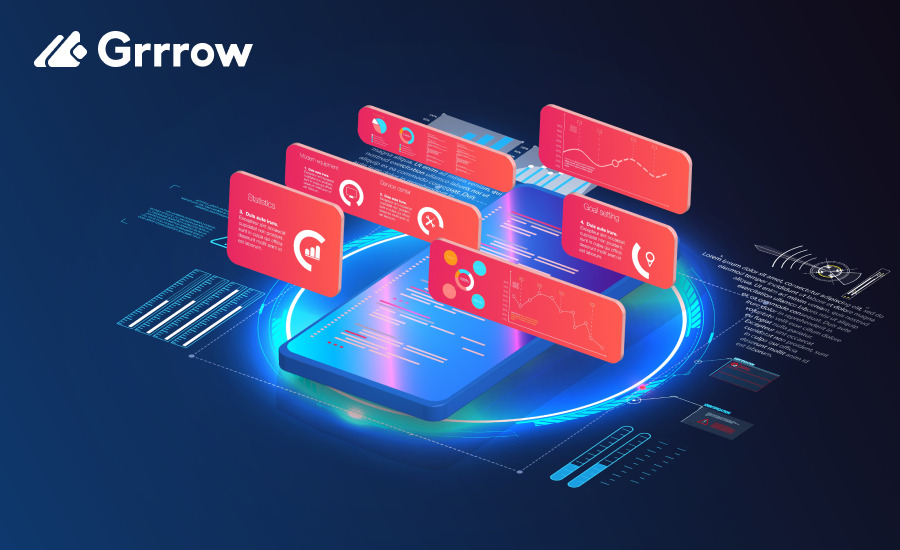 Types of ASO Tools
The ASO tools market is stuffed with software for any kind of work and finding a relevant one can be a challenge. All these apps can be grouped according to the following criteria to find a necessary one more quickly.
Comprehensive ASO tools
The ASO tools market offers several complete solutions that can take the optimization challenge in full, from keyword research to analysis of competitors and user reviews. The following tools can offer a set of features for various ASO aspects: ASOdesk, Asomobile, Appfigures, and App Radar. They can show the real impact of all of your marketing activities, and analyze huge pieces of data for high-quality insights. Using these tools you can choose the proper expressions to boost visibility and organic downloads.
Keyword optimization ASO tools
There are ASO tools aimed at working with keywords and meta optimization. Using these solutions you can analyze the performance of needed keywords and see the ranking of apps based on these keywords. For example, AppTweak. This app focuses on working with keywords and semantic core. You can find the best keywords, gain valuable data from analysis of competitors' keywords and reveal growth potential using in-built analytics.
ASO tools for working with user reviews
One of the most important aspects of ASO is working with reviews. There are plenty of ASO tools that can make this process smoother. You can easily get feature ideas and feedback from users, increase productivity with reply templates and improve app ratings to increase conversion. ASOdesk is the best tool to manage these tasks. Its key features can not only facilitate the process of creating and updating metadata. They can automate the work with user reviews and optimize the work of the support team.
Marketing ASO tools
App Store Optimization often needs strong marketing tools to discover the growing markets and analyze app market trends. Data.AI and AppsFlyer will be good solutions to provide unmatched, trusted insights and gain a deep understanding of the app market landscape.
Get a unified picture of ASO campaign performance to make effective and immediate marketing choices at every phase of your optimization plan.
ASO Tools for A/B Testing
Google Play Console and App Store Product Page Optimization allow you to perform A/B tests to choose the best-performing page for your product. Sure, you can rely on your own opinion but it's always better to have several options to decide which of them will bring better results.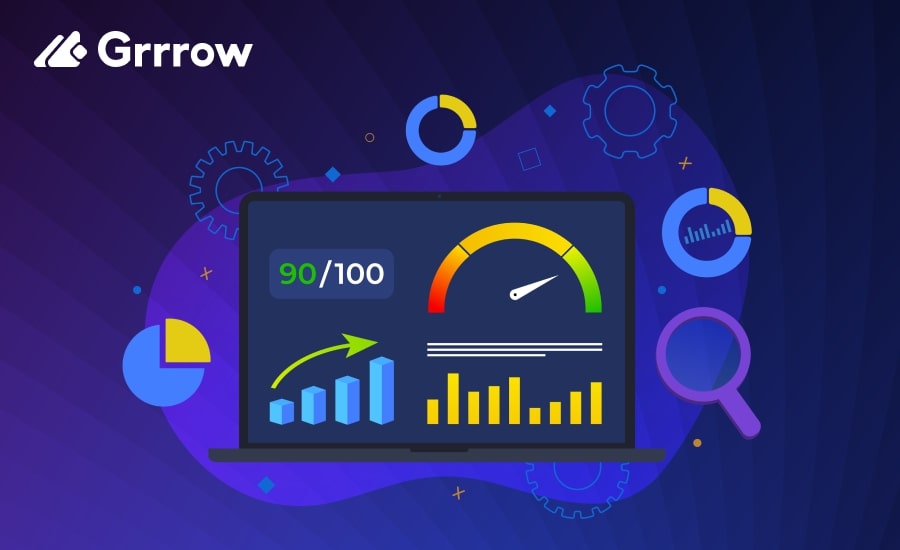 Final Thoughts
Optimizing an app without any research data can often be a waste of time. Using ASO tools you can get a massive amount of useful information that will help to plan your optimizing strategy. It can show the weak places of your app store page and highlight the aspects to be improved. You can optimize both the text and visual part of your app page making it more relevant to search queries. Just delegate these tasks to ASO specialists like Grrrow.me that will get the most out of ASO tools and instruments.
---
Are you looking for a mobile marketing agency? Grrrow.me experts are here to help!