Every day we spend hours with a phone in our hands. We browse the web, communicate with our friends, use online banking, or order taxi services. Almost any kind of our daily routine is bound to several applications installed on our gadgets. Do you remember the day you downloaded them? How did you find it?
What Is ASO And Why Do You Need It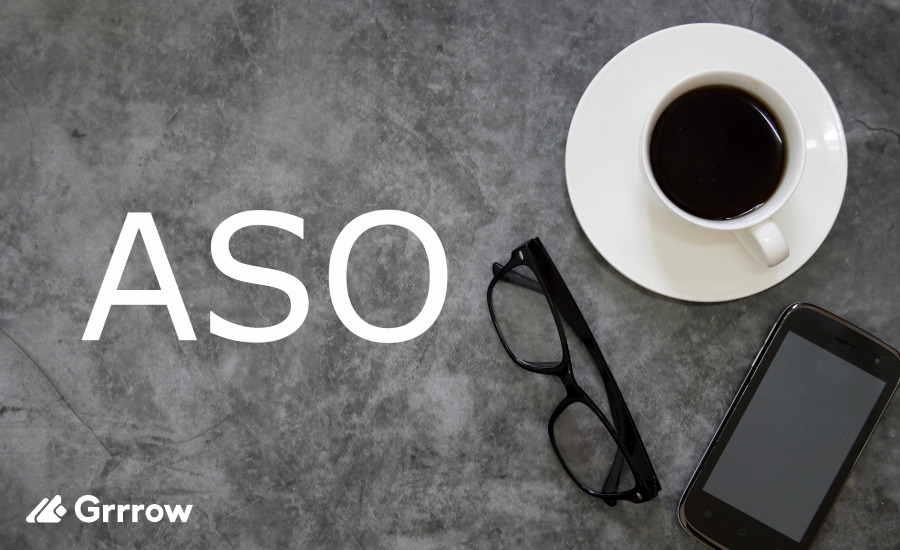 Usually, we use apps, downloaded by millions of users, like Instagram, Uber, YouTube, or Telegram. But that's the top of the iceberg. What about brand-new apps, just released on the market? Even if the developer had an outstanding idea and created a top-notch solution, the user will have to dive deeply to discover his genius app.
So, how to make the user find your solution? How to convert the months of work of a whole team of developers and designers into profit? ASO is the answer. Let's figure out what is that and why Grrrow.me is an ASO agency you should pay attention to.
What is ASO?
App Store Optimization (ASO) is the method of improving the positions of the application in app stores. It is similar to Search Engine Optimization (SEO) for websites but related to mobile apps. ASO helps to improve the position of a mobile app in search results of app stores like App Store for iOS and macOS, Google Play for Android, or Windows Store for Windows. It is an instrument to generate more downloads of the app and increase your further profit.
Depending on the company's goals and priorities, ASO can consist of:
Keyword research to optimize metadata with the most searched keywords
Media assets optimization (icons, screenshots, and videos)
Localization of the app's product page into various languages
Monitoring app store changes and competitor updates to maintain visibility, etc.
Why is ASO important?
The position of the app in-store depends on a myriad of factors. Whatever app category you choose, there are always several competitors firmly established in the market. And to take a worthy place among them, it is necessary to develop a strategy and an optimization plan.
ASO is a solution that can provide a long-term flow of organic traffic that will convert into downloads and purchases. Let's have closer look at the role of ASO for any app developer:
ASO gets your app found in stores
ASO presents your app to an international audience
ASO guarantees that your app will meet the store requirements
ASO cuts user acquisition costs
In general, ASO looks pretty simple. But it only seems. ASO has a lot of pitfalls and nuances, without which you can doom your application to vegetate at the bottom of the app store. So, the best practice is to entrust your app's ASO to a specialist: an ASO agency or expert company.
What Is an ASO Agency and What Is Its Role
An ASO agency is an expert company that can perform the whole ASO campaign for your product. It provides qualified knowledge and optimizes your app's page in stores for organic growth and better conversion. ASO expert companies can solve all those issues and get your app to better positions. These agencies conduct both text and visual optimization:
Analyze the current state of the application in app stores, to have a starting point in further ASO iterations
Make keyword research and prioritization
Update metadata and collect the semantic core for your product
Create an associative icon and update screenshots
Conduct A/B tests
Localize your app page into new languages
Analyze the competitors' ASO strategies and the product niche
Perform regular iterations of text and visual optimization
Measure the effectiveness of each iteration
Prepare reports
Choosing an ASO agency you can choose a preferred format of collaboration. It can be long-term cooperation or a one-time project, depending on the priorities and goals of your company.
One-time project
ASO expert companies can help you here and now. Such agencies can build foundations for the work of your in-office team or help you find insights and growth points for attracting users, turning ASO into a powerful promotion tool.
Long-term cooperation
If you become a long-term partner of an ASO agency, it can fully take on the challenge of generating traffic and perform regular ASO iterations making the campaign more efficient. ASO expert companies on a turnkey basis will guarantee you professional comprehensive support and confidence in results. ASO agencies can promptly give detailed recommendations on any day and at any time.
Why Grrrow.me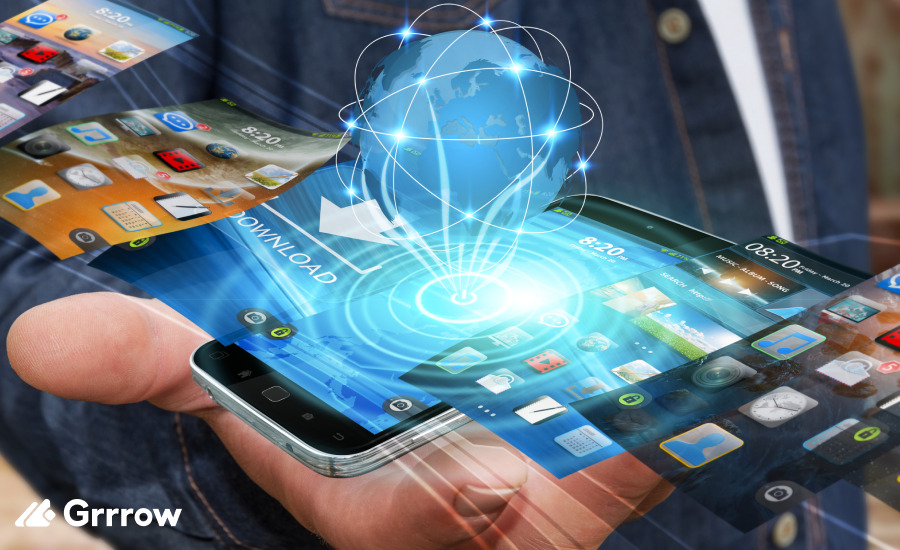 Sure, everyone always wants to control everything on his own. But in most cases, it is better to delegate the work to experts. When you are going to promote your app in a store using a "do-it-yourself" approach you risk failing and void all team effort and financial expenses.
Grrrow.me will not allow you to do this. Our ASO expert company combines the strategic approach and creative touch that will turn into the right message for users to download your solution. From icon to description, from metadata to competitors' analysis – all of these is our responsibility.
We implement both major ASO requirements and subtle tricks that only an expert agency knows. Our in-depth understanding of both Apple's App Store and the Google Play Store requirements and user habits allows you to boost your app's discoverability, increase its conversion, minimize costs spent and increase organic downloads. With the right approach Grrrow.me can become an ASO agency and a reliable expert partner to turn to.
---
Boost your application downloads with a competent ASO agency!