In our previous articles, we've covered the ins and outs of ASO marketing and topics like ASO tools and strategies. Today, we're delving into the specifics of onpage ASO. We'll explore what aspects of your application's content in app stores you want to pay attention to. Keep reading to learn:
How to come up with an app name
How to optimize your app description
How to optimize your app store images, including screenshots and icons
ASO Onpage Optimization of Your Texts in Apple App Store and Google Play
The first thing that you must understand about text metadata in app stores is that it works differently in Apple App Store and Google Play. For instance:
Apple App Store has a subtitle and keyword field and Google Play doesn't
Apple App Store uses a promo text in indexing, while Google Play uses a short description
Apple App Store doesn't index a description, whereas Google Play does index a full description
Here is the list of content that Apple App Store and Google Play Store ranking algorithms use:
| Metadata | Google Play | App Store |
| --- | --- | --- |
| Title | 30 symbols (indexed) | 30 symbols (indexed) |
| Subtitle | None | 30 symbols (indexed) |
| Keyword field | None | 100 symbols (indexed) |
| Short description / promo text | 80 symbols (indexed) | 170 symbols (not indexed) |
| Description | 4000 symbols (indexed) | 4000 symbols (not indexed) |
| Reviews | Indexed | Not indexed |
| Additional localizations | None | Yes |
| Screenshots | Up to 8 | Up to 10 |
ASO Onpage Optimization of App Title
The first thing a user encounters is usually your app's name. You want to make sure it's correct and relevant, as the title, along with the app's icon, will often decide if the user clicks on your app and installs it. Any successful ASO onpage optimization starts with the title, as it will lead to your app being indexed higher and with more relevant keywords.
According to the statistics, only 4% of users read the app's description, but all of them see its name and icon. We'll talk about app store icon optimization later in the article, so for now let's focus on how to come up with an app name.
Now, as you can imagine, the 30-character limit is quite restrictive. You will have to be quite creative to come up with an app name that will get it to organic search results for user requests and top charts of stores.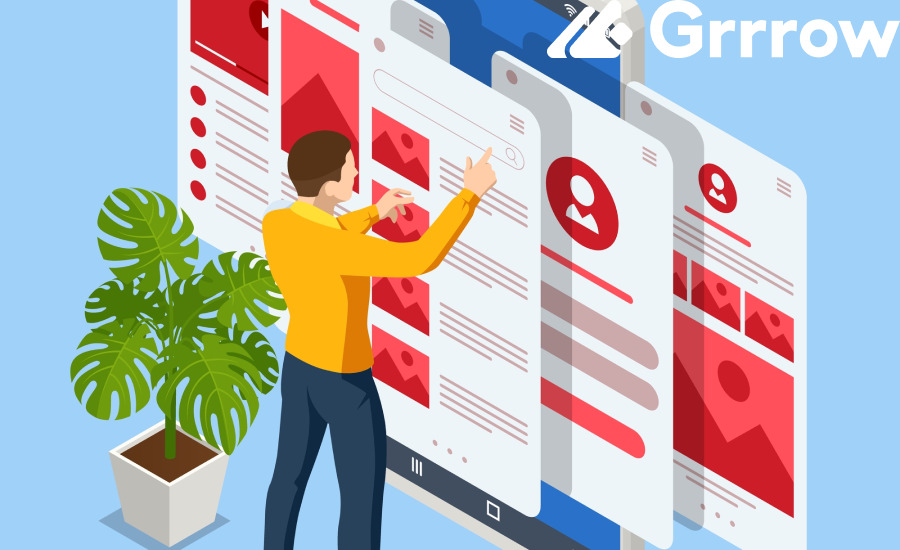 8 Tips for choosing an app store name
Your app name should reflect its main features so that it sets correct expectations for users from the first impression.
Keep it short, clear, and memorable, so that it's easier for users to remember.
Come up with an app name that's searchable. Research search queries of your potential users to know what words they use when searching for apps like yours, and use those in your app name.
Include words that are associated with positive emotions, such as "secure", or friendly relations, such as "buddy".
Match the app name with its URL. If your domain name includes certain words, it will work best if you come up with an app name that also includes them.
Consider foreign markets. If you're intending to focus on certain foreign markets, ensure that your app name sounds good in local languages and doesn't have negative translations.
Be concise. Even with the character limit of 30, you don't have to use up all those characters if you've already come up with a great app name that's shorter than that.
Learn from your competitors, but don't copy them. If your competitor is successful, they clearly figured out something and you should take a cue from them. However, never just copy and paste their name as is.
ASO Onpage Optimization of App Description
The app description is an important part of ASO onpage optimization. They are indexed differently in Apple App Store and Google Play.
In Apple App Store, there is no keyword indexing of your app description. So it's less important in terms of ASO – you should instead use this field to better translate your app's features and specifics to your users. Besides, search engines will still use your app description for indexing.
In Google Play, name, short description, and full description are all used for indexing. Keywords are also quite vital so make sure to organically implement them in your descriptions. If you do everything correctly, it will be quite easy to appease the Google Play Store ranking algorithm.
As part of your onpage ASO optimization, be sure to keep your description text:
Cognitive and concise
Easily understandable
Clearly structured (using lists, emoticons, highlights)
Saturated with keywords (especially important for Google Play)
Under 4000 characters long (2000-2500 characters usually works best)
ASO Onpage Optimization of App Store Images
Your app store listing visuals are paramount if you want to make a good first impression and cause visitors to download your app. Imagery usually stays ingrained in people's minds even after they forget your app's description and even name. So while your app's title and descriptions help it rank higher at Google Play and Apple App Store, images affect users' engagement, which is also a huge factor in your app's ranking.
So, what are the elements of app store image optimization? It mostly boils down to app screenshots and icons. These visual elements have a huge impact on app conversion rates and provide a nice opportunity for ASO on-page optimization.
What exactly does app store image optimization affect?
There are several indicators relevant to image optimization that app stores track in terms of conversions. If they see your app grow in those fields, they assume it's in demand and offers high quality and so they rank it better.
Apple App Store indicators:
App Units / Impressions – how many app displays in search results resulted in the installation
App Units / Product Page Views – how many users who visited your app page installed it
Product Page Views / Impressions – how many users who saw your app in search results opened the app page
Google Play Store indicators:
Tracking downloads from Google Play – how many users downloaded the app
Tracking first app launches – how many users that installed your app actually launched it
As you can imagine, improving your app's icon and screenshots with ASO can have a critical influence on the growth of those indicators. So, how to optimize your icons and screenshots for Google Play or Apple App Store?
ASO Onpage Optimization of App Icon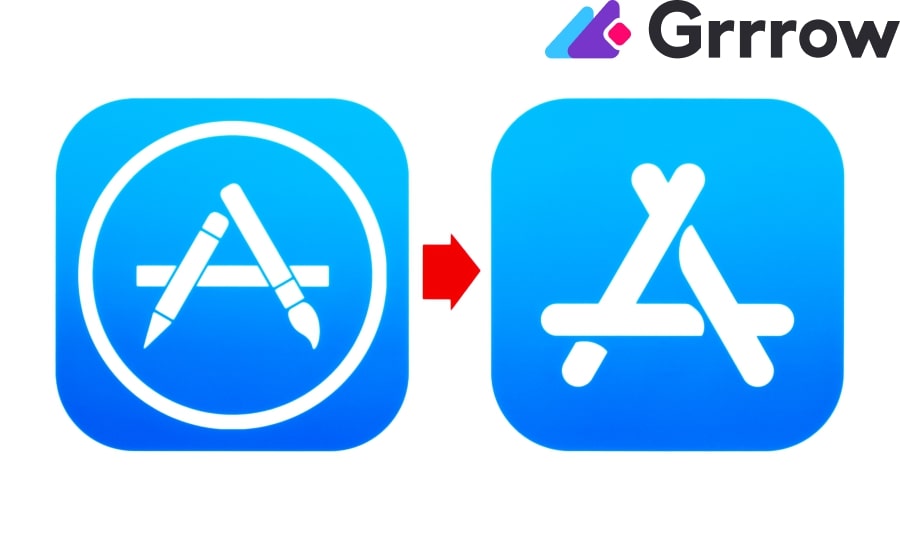 The most straightforward part is to make sure your app icon is compliant with app store technical requirements and other platform guidelines. Besides that, you want your app icon to:
Be simple and straightforward so that it doesn't confuse users
Represent your brand's color scheme and other design specs
Provide more information than just your logo does
Have borders so that it stands out more
Work correctly on both light and dark phone themes
Not contain text
Work with niche trends, as well as holidays and seasonality
Look good at any scale
ASO Onpage Optimization of App Screenshots
Once again, the first thing you need to do is comply with tech requirements, such as app store screenshot sizes for Google Play or App Store. Once you've got this covered, here are some tips for improving your screenshots with ASO:
Draw inspiration from what your successful competitors showcase on their screenshots (but don't copycat!)
Think about what information you want to communicate to your users (i.e. convey your features and benefits)
Show the most important info, such as the gist of the app, on the first screenshot
You can distribute the content into two screenshots if you want them to be more captivating or to cover a more complex idea
Each screenshot should highlight the unique advantages and characteristics, avoid screenshot stuffing
Use reader-friendly and impressive captions
Decide between screenshots and videos – the latter can help convey more information, however, statistics also show that video can sometimes reduce your conversion rate.
---
Sounds too hard? Request onpage ASO optimization from us!