The road from the idea of the application to the first downloads from stores can be bumpy and thorny. It can take months of designing and developing the app before customers start using it. Finally, after weeks of testing and fixing bugs, your application arrived in the App Store. The publisher faces another challenge – to drive downloads.
According to studies, most users discover necessary apps after searching and browsing the app store. And how to guarantee that users will find your application but not the competitor? How to help your iOS app rank higher in App Store?
What is the App Store in general? It is a platform for providing users with myriad applications in one place. Apple App Store has its requirements, rules, and algorithms that guarantee the proper work of the platform. Search engines guarantee that relevant applications will be shown first after certain search queries.
This is where the main task for the publisher comes from – to optimize the application so that it meets the most frequent search queries. What are those ranking factors that affect the position of your app after the search queries? Let's have a look at them and figure out how to help your iOS app rank higher.
App Store Ranking Factors for iOS Applications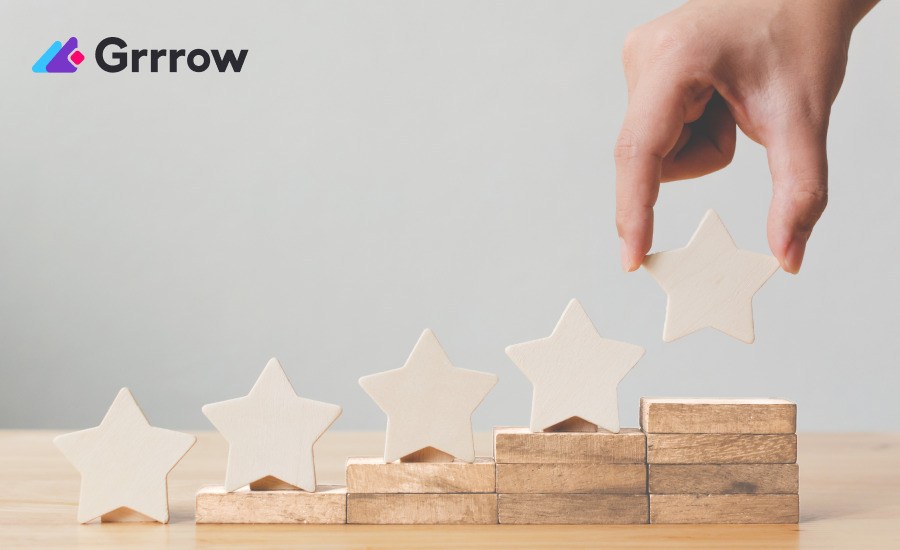 App Store ranking factors are defined as direct and indirect. Direct factors include:
App Name. The keywords in the name of the application have the most impact and ranking weight. The app name should include the brand name and the most important keywords.
Subtitle. The second biggest ranking weight belongs to the subtitle. You should insert important keywords that were impossible to fit in the App Name field.
Keyword Field. Apple offers a convenient feature for iOS publishers – they can input all the relevant keywords in a separate keyword field. These keywords and phrases will be hidden from the public and have the third strongest ranking weight.
Now let's have a look at the indirect ranking factors.
Download Rate. This factor considers the number of downloads within a certain period. The more users download your application, the higher it will rank.
Uninstalls. The number of uninstalls can also affect your App Store rank. If the algorithms notice that users are not satisfied with your solution they consider it as a bad-quality application and cut your positions in the App Store.
App Store Visuals. The first impression about your app is made by visual elements: icons, screenshots, and video previews. It's important to make them attractive to potential users and improve application ranking in the store.
Ratings and Reviews. Bigger activity and positive feedback will give a signal to App Store algorithms that your solution is worth ranking high. Moreover, users are more likely to download new apps when they can see the experience of other users.
Update Cycle. App Store algorithms appreciate the permanent optimization of apps and regular updates. Revise your app frequently to build a positive reputation for ranking algorithms and customers.
How to Improve App Ranking in App Store
App Store Optimization
App Store Optimization or the ASO is the key to better visibility of your application in the App Store. ASO approach considers all the aspects of search optimization for your app page. To make your app more discoverable, the following works should be performed:
Text optimization. Optimization of keywords and metadata will allow search engines to offer your app upon certain search queries. Choose a relevant app name, subtitle, and description, using the keywords that describe what your app is about.
Visual optimization. The user pays attention to visuals first. If he is attracted by the icon and screenshots, he will start reading the description. That's why your app should be an art gallery with high-quality screenshots and appealing icons.
Localization of the store page. When you translate your app page into world languages you should consider all the cultural and linguistic specifics of a certain country to attract its users.
Analysis of competitors. The best practice is to figure out how your competitors behave in this application niche. It is useful to analyze their keywords and monitor their updates to understand what mistakes they make, and not repeat them.
Attention to feedback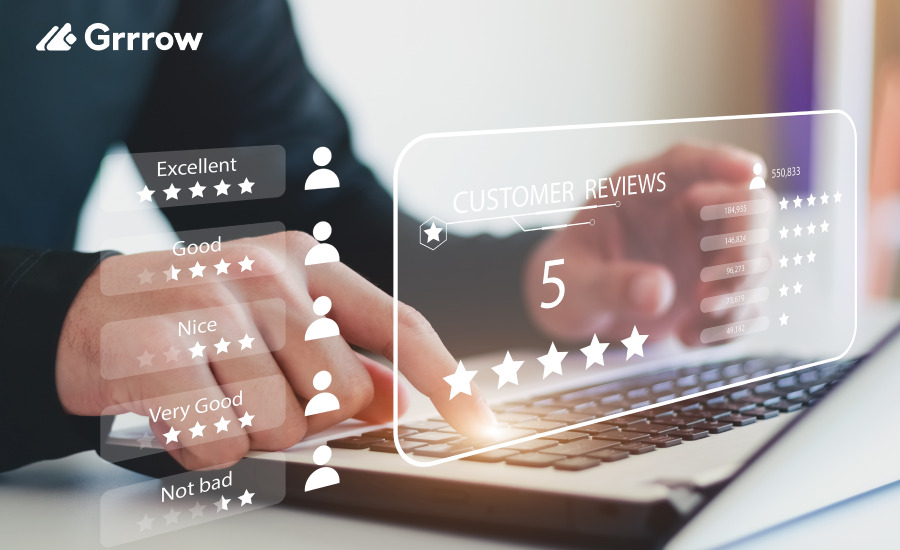 Loyal community and positive feedback are essential parts of any marketing strategy. Positive reviews and five-star ratings motivate users to download your app. People are much more likely to leave negative feedback than positive. So after you build an app that people love, it's an important task to get the reviews of people who enjoy your solution.
Don't hesitate to ask your users to leave comments and put excellent marks on your service, but choose the right time for this. A simple question in the right way at the right time can be a key to the successful image of your brand.
A negative review should also be worked out. It helps to understand what is going wrong with your product or service and will help to make useful updates in the future.
Attractive landing page
Of course, users can find your app in an App Store. But why don't you use a side traffic generator for your solution? Create a solid landing page about your product. You can give a more complete description of your product, provide use cases, or present some manuals about how to use your app. App Store Optimization and Search Engine Optimization are close neighbors, so you can similarly optimize a webpage, finding relevant keywords and optimizing your visual elements on the landing page.
Final Thoughts
To sum up, publishing your app requires accurate research, knowledge of App Store guidelines, and skills using ASO tools. Grrrow.me is an agency that can help with all of these aspects. Our mission is to provide complete support for your project, including App Store Optimization, working with reviews and marks, content marketing, etc. We will provide all necessary marketing research and consultation. Outsource your marketing to professionals!
---
Engage a reliable team of specialists to improve your app ranking!