The world economy has undergone a massive transformation. Now, 70% to 80% of market value comes from immaterial assets like intellectual capital, brand equity, and goodwill. In the era of social media, a brand's reputation can become a topic of conversation on various media platforms, being vulnerable to wrong and fake information.
A positive brand reputation strategy is a strong development factor. It can increase customers' confidence and loyalty to your brand. But a negative brand reputation can destroy your lifework in the short term due to the highly competitive environment in every sphere of business. Due to this, brand reputation strategy has become a top priority issue for small and big companies.
What Is Brand Reputation
How to define brand reputation? There is one ultimate brand reputation definition. It is a public perception of the company and how it is viewed by customers, shareholders, and the market in general. It is a sum of all emotions and thoughts of a customer about your service while using it.
Earlier, feedback was personal and given on a one-to-one basis. Nowadays, every user can leave a comment about his experience with your service, and it will be available to the whole world. Every opinion and expression may have a positive or negative effect on the reputation of the company. That's why companies create departments to monitor the users' feedback and manage their brand reputation.
Definition and Importance of Brand Reputation Management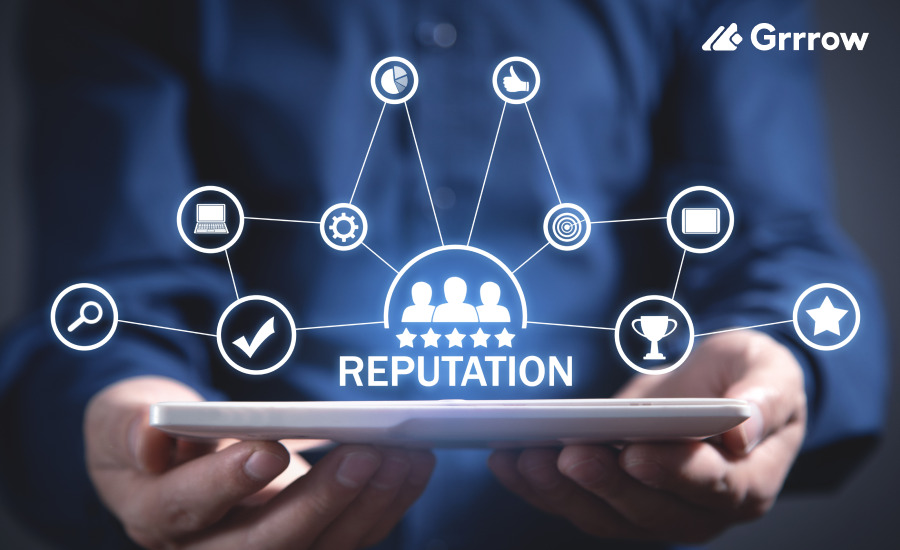 Corporate brand reputation management is the combination of actions aimed at improving your positive brand's image. It starts from monitoring and processing all the feedback on various platforms and ends with specific activities and campaigns to keep a positive reputation and minimize the losses from damaging situations if they happen.
Though brand reputation may seem a pretty intangible thing, it has some definite criteria to estimate the success and results of the brand reputation team. Here they are:
Thought leadership and expertise
Massive online presence
Trustworthy social media
Perfect reviews and ratings
Successful brands have a dedicated and rapidly growing community of loyal followers. A positive brand reputation allows the company to be a reference point for users and become a prominent and influential authority. And how to build a brand reputation? How to improve and increase the amount of positive feedback about your service? Let's figure this out.
Best Practices and Strategies of Corporate Brand Reputation Management
Now, when we've explained the main successful brand criteria it's time to understand how to build a positive public perception and develop your loyal community. Here are some tips to develop an effective brand reputation plan.
Work with feedback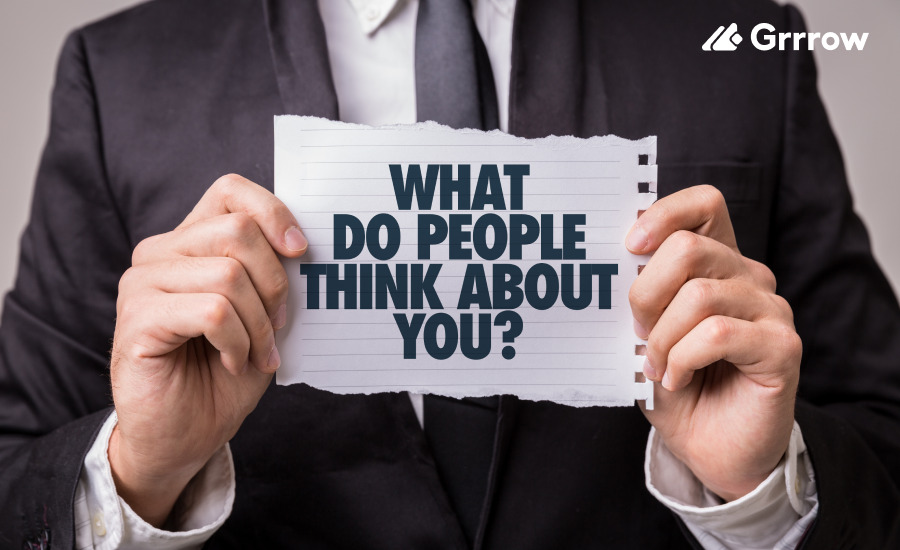 Any brand reputation plan starts with processing feedback. It is the quickest way to improve your customer's opinion that will have an instant effect. It is important to remember that you should answer not only positive comments but also negative ones. Because no one can help you improve your products and services better than your current customers.
Pay attention to content marketing
Developing a content marketing strategy is the best way to introduce your product to the world and stimulate users to be interested in your brand. It is important to create different types of content: blog posts, whitepapers, visual content, and posts on social media. The best practice is to provide solutions to users' issues and bring some answers and value to an ordinary netizen.
Understand your audience
Working with customers' experience is rather important if you want to build a loyal community and the right brand perception. Have research of communication process between your brand and clients and deliver positive experiences to prevent the user to go to your competitors.
Open reviews on your website
The users are prone to make new steps if they know that somebody else has already made it. So, when potential customers see the reviews of current users they get more confidence and trust in your brand. This also helps to build a high-quality search presence and understand if your content is relevant or not.
Word-of-mouth marketing
By building a strong community you expand the network of loyal customers making them your brand advocates. They will bring their friends and colleagues to your service. The best practice is to build a strong connection with such brand advocates and get regular feedback from them.
Become a role model
Developing your brand reputation is important for becoming a successful example for your audience. With a massive amount of credibility, you will be considered an expert in your market section and become a reliable resource of insights for other people and companies. Becoming a role model will open doors to new business publications and social media channels improving publicity and business opportunities.
High-quality search and online presence
To provide your brand with an option to connect with the audience it is necessary to build a strong online presence. Your brand has to be easily searchable to allow users to find you. The best way to be in the eye online is to engage SEO specialists that can build an effective optimization plan. Search engines prioritize brands with a positive reputation. Usually, the search results on top are high-quality businesses with a perfect standing.
Healthy social media
Social media management has become an essential element of the whole marketing strategy of any brand. The best way to be in the eye online is to engage SEO specialists that can build an effective optimization plan. Competent SMM specialists will guarantee a positive image of the brand and develop a strong fanbase. Facebook, Twitter, or Instagram can be a massive generator of followers that will become your brand advocates with a high chance.
Increase employee satisfaction
It's not a secret that a motivated and loyal employee is the engine of the whole product. Satisfied and engaged workers are much more likely to become brand advocates. They will perform harder if they have high morale and care about the success of the company they work in. It is much easier to provide proper engagement for employees than for customers. Create bonus and gift programs, survey employees about their satisfaction, and implement corporate changes based on their feedback.
Final Thoughts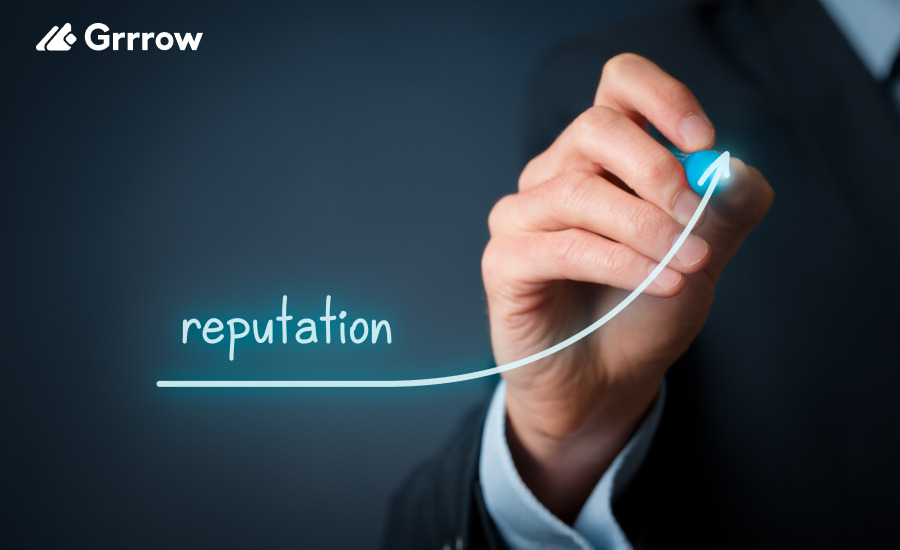 Any kind of business has to prioritize its corporate brand reputation. This is the cornerstone of development. And the key to a positive brand image is in-office and out-office engagement. Motivate your employees and solve users' issues. Become a role model for your competitors and followers. The mentioned practices are not the shortest way to success. But these tips can become a basis for your development and confident positions on the market.
---
Apply to Grrrow.me to delegate the brand reputation aspect to professionals