Nowadays, it's obvious to any marketing expert that investing in apps to engage with their target audience is vital. However, there is still some confusion as to how to help people discover your application in the first place. That's where ASO (App Store Optimization) marketing comes into play. 
In this piece, we explain:
What is ASO marketing
What ASO marketing strategy and tools will help improve your app's rankings within stores
How app stores affect your digital ASO marketing
ASO and promoting your app with SEO
What Is ASO Marketing
ASO goes by a few other names: App Store Optimization, Mobile App SEO, App Store Marketing, etc. Simply put, ASO is a subtype of marketing that focuses on boosting the visibility of applications within app stores (Apple App Store and Google Play). In ASO, you aim to increase impressions and direct traffic to download and use your online apps.
In ASO marketing, you want to expertly apply resources to improve your app's ranking within app stores (i.e. Apple App Store and Google Play). Hence, your audience is mobile device users (iPhone/iPad, Android).
The main objective of ASO marketing is always application downloads, even though it may target other supplemental goals:
Positive app ratings and reviews
Higher volumes of app reviews
Increased brand exposure
Audience engagement
Diversifying marketing channels
ASO Marketing Strategy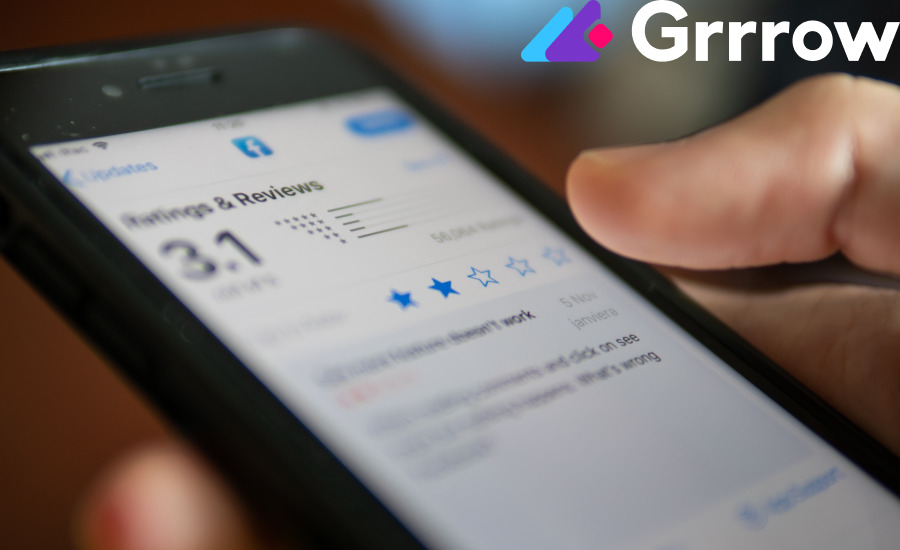 Even if you are new to ASO marketing, you will quickly recognize certain similarities between ASO and digital marketing. Overlaps also exist between SEO (Search Engine Optimization) and ASO marketing. 
This makes perfect sense if you think about it, as app stores are basically closed search engines. Similarly to SEO, App Store Optimization also relies on several factors:
Ease discovery of app content
Application indexation in search results
App ranking algorithms

Application quality
Frequency of updates
User signals (ratings, reviews, engagement)
Brand scale
So, what specific KPIs should marketing experts focus on if they want to increase their apps' ROI in stores? They are all tied to increasing the application's visibility:
Impressions
Downloads
Engagement (reviews/ratings)
Shares
Another similarity between SEO and App Store Optimization is that it's an ongoing and ever-evolving process if you want to optimize your app's visibility and drive traffic. You have to commit to ASO marketing, consistently measure performance, and track results if you want to stand out in app stores.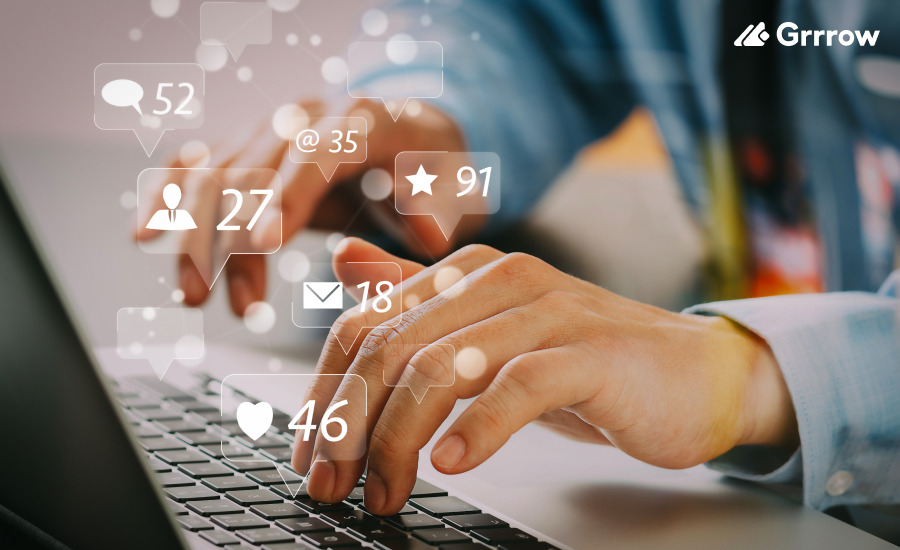 ASO Marketing Tactics
The critical ingredient in ASO marketing is the organic search optimization of your app's store content. You also want to integrate ASO into your broader digital marketing mix. This, along with focusing on ASO marketing, supports numerous gains. 
Many of the traditional SEO tactics and tools work for App Store Optimization as well:
Optimizing app name, subtitle, and URL
App store keyword research
Managing app rating and reviews
Link building within the application and beyond
App indexation in search engine results pages
Optimization of click-through rate (CTR)
Driving referral visits from your website to your store page
One of the biggest tools at your disposal when it comes to organically optimizing your ASO marketing is your website. It is the driving force that can lead people from seeking information to downloading/buying your app. Your website also has certain leverage points that are unavailable for your store page, e.g. higher volume of content or external visibility and authority.
ASO Marketing Tools
App name, subtitle, and URL – they should reflect your app's core keywords and reinforce its differentiation and value. Have these areas include your highest value keywords while also considering user search behavior. But also avoid spam or low-quality tactics (such as keyword stuffing). 
App keyword fields (available in Apple App Store) – make sure you get these right and update them frequently to include the latest user search queries. You can optimize this with traditional keyword research tools. In ASO marketing, make sure to gather information and regularly review, improve, and refine it.
App ratings and reviews – these are vital for both ranking reasons and as a core trust area for users. The volume and freshness of reviews matter almost as much as the rating itself. Build a system for generating regular positive ratings and for engaging with reviews. Not only is this crucial for your application to look better in the eyes of your users, but this can also provide you lots of insight into what your clients like and don't like about it.
App downloads – the more of these your application has, the better it looks to potential users in terms of value and demand. More downloads = increased prominence in the app store's search results = more downloads. Be sure to set up your external ASO marketing channels in such a way that they drive people to the app store and facilitate downloads.
App updates – to ensure the long-term success of your app, you should keep it ever-evolving. Implementing new features based on user feedback, adapting to technology changes, bug fixes, and other frequent improvements – these are all great for showing users and app store algorithms that your application is up to date. This, in turn, drives more frequent and positive reviews.
External ASO marketing tools – Since 2015, Google search results on mobile browsers include apps (i.e. Google indexes apps similarly to websites). You want to keep the content of your application relevant to what your potential users search for it to appear in their search results. Along with the fact that more and more people have been browsing the web through mobile devices, this accentuates the significance of ASO marketing.
---
Learn more about ASO Marketing!