Analyzing your app's competitors is a vital stage of App Store Optimization (ASO). It provides you with vital insights, helps develop a semantic core, assesses the effectiveness of ASO, and shows growth points for the app.
Why Analyze Your App's Competitors
Let's dive deeper into the benefits of competitive research in ASO:
Helps build a semantic core. Once you know which keywords your competitors use, and how effective those are, you will have a guideline for your own ASO. Not only that, but you may also get some insights into your target audience's pains and needs by seeing which of the competitor app's keywords bring them the most traffic.
Gives you ideas for visual optimization. Screenshots and icons play an important role in increasing conversions. Changing and tweaking your visual content can bring you incredible results, and taking cues from your competitors instead of testing the waters yourself will save you much headache.
Find app problems and growth hypotheses. Analyzing your app's competitors can tell you a lot about user preferences. For instance, if you see users criticize or request a particular feature in your competitor's app, you can use this idea for improving your application.
Allows you to outline plans and strategies. When you see the positions and performance of competitors, you can better plan your own actions. Also, your app's search position is oftentimes strongly influenced by its competitors and their activities. Sometimes this means that your rankings will go down even if there were no changes on your part – that's a clear sign it's related to your app's competitor activity. That's why it's vital to conduct regular analysis if you want to have enough time to react to their growth or to get ideas from competitors' ASO strategies.
Helps you stand out from competitor apps. ASO competitor analysis gives valuable information on how to have an edge over them. This can range from something global like learning what keywords your competitors use to something small like noticing what color most of them use and deciding to pick a different one.
Choosing Competitors for Analysis in ASO
The vital first step in ASO competitor analysis is picking the right subjects. They should be both relevant to your situation and provide you with enough ideas and hypotheses that you can use.
For instance, if you are a new app, picking a well-known brand for competitive analysis is pointless – brands don't engage in ASO like other apps do, they have their own conversion and marketing channels, etc. So in short, for this analysis, you should choose apps that are not huge brands and that are constantly engaged in ASO.
How to Search for Competitors for ASO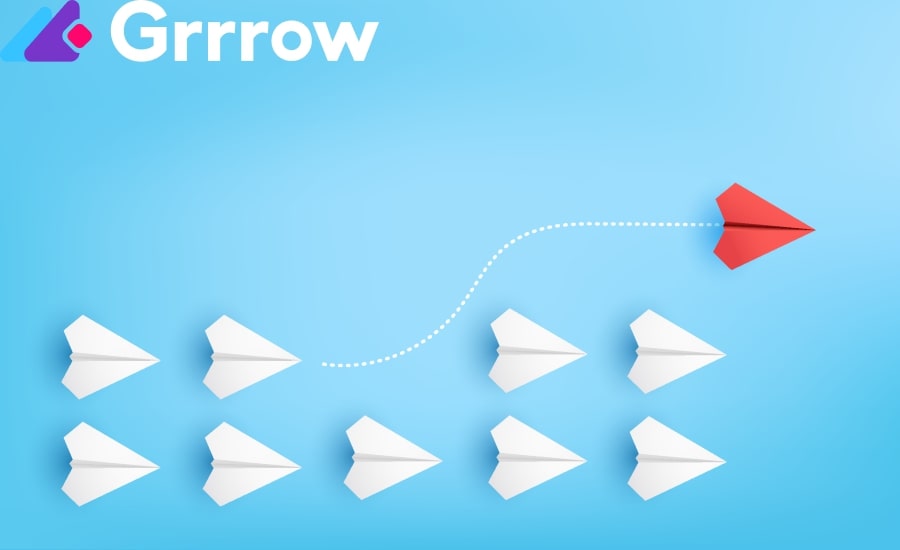 Look at the top search results in the app stores.
See who of the competitors have been in the top results for a long time – they've clearly figured out some aspect in their ASO strategy that allowed them to stay successful for a long time.
Next look at those who have just recently entered the market – their example can't hint at the opportunities for rapid growth for your ASO.
How to Analyze Competitors for ASO
Use query ideas to develop the semantic core. Looking at popular queries can help you come up with hypotheses for growth or to solve app problems. So as part of your competitive analysis, aim to find as many relevant queries as possible.
Get ideas for your title and description from competitors' metadata. Proper metadata is key to your app's success and looking at competitors' titles and descriptions will tell you what is allowed and not allowed by the moderation. For example, if you're allowed to use names of other brands in your metadata, or what particular words are important to use in your description.
Analyze your app's competitors' performance. Take a close look at how their activity influenced the position and other KPIs of their (and your) applications. If you see your app's number of installations or its positions in the search drop for no obvious reason, the problem may be in your app's competitors' actions.
Come up with a hypothesis. Take a look at your competitors' icons (you want your icon to look impressive and trendy among the competitors), screenshots (they must emphasize the advantages and useful features), metadata (title, subtitle, and short and detailed description), and how they work with reviews (where they place a call for feedback, how they use motivated traffic, what are some things that users universally hate or love, etc.)
Key Takeaways
In ASO, competitive research plays a vital role. It allows one to create a semantic core, get ideas for optimization, uncover current and potential issues, develop growth hypotheses, and stand out among your app's competitors.
When performing an app competitor analysis, your main goal is to search for lots of insights. To achieve that, you want to focus on analyzing only those competitor apps that regularly engage in high-quality ASO. Non-branded yet active apps will be your most valuable source of insights.
While it's important to analyze the competitors that entered the market a long time ago, don't focus on that only. You also want to find new successful competitors by searching through user app requests.
Keep analyzing competitors throughout your ASO cycle. Do not stop at the initial research, or after creating the semantic core, after developing the metadata, etc. Competitors will provide you with lots of ideas at all stages of your ASO.
---
See How Grrrow.me Can Help You with ASO Competitor Analysis