Search Engine Optimization and Google algorithms have evolved greatly within the last few years. SEO specialists had to implement new strategies that were focused not only on the keywords but also guarantee that users receive relevant high-quality content. Such a user-oriented approach changes the vector for content and marketing strategies.
It became obvious that underrating of positive user experience and rating search engines higher will let your website move lower in the Google rankings. Writing not only for algorithms but for users as well lead to the necessity to organize and link pages in clusters to make them attractive for both search engines and visitors.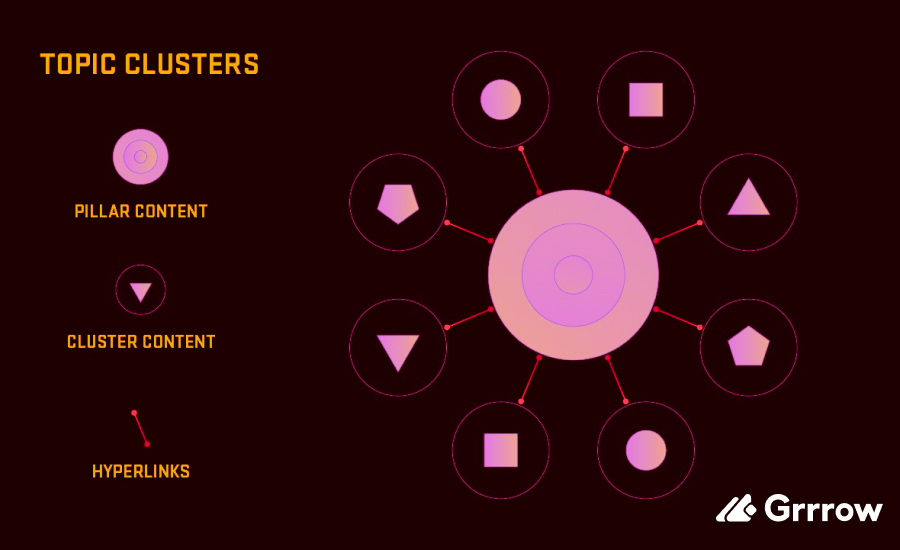 What Are Content Clusters
Topic clusters are a group of pages united around the main topic, the pillar, interlinked with each other. A pillar in this context is the central content hub that unites all other content clusters in one topic. These clusters are developed to optimize the structure of the website and keep the visitor on it as long as possible.
What is a pillar page?
A pillar page is an exact webpage covering a particular topic that links to all the related pages. It is the most important page as it covers all main keywords and answers the visitors' main questions. It also helps search engines and visitors to navigate your site and find specific content answering their questions. The following characteristics are inherent to pillar pages:
Covers the parent topic and main keywords
Answers all the primary questions about your parent topic
Available directly from the website's Main Page
Amount of words exceeds 3000 and more than 15 high-value keywords are contained
The pillar page is considered the ultimate page in this cluster that answers all the high-level questions of the audience. It is important to give a total overview of the related topic exactly on the pillar page.
What is cluster content?
Cluster content is the supporting content page created to maintain the pillar page and answer more specific and secondary questions. It usually gives more in-depth information that covers various subtopics related to the main one.
What are internal links?
Internal links are those threads to link different cluster content pages and pillar pages. They help users easily navigate through the website finding relevant content and answers. Links also help Google bots index and scan your website to have your pages rank higher in search queries.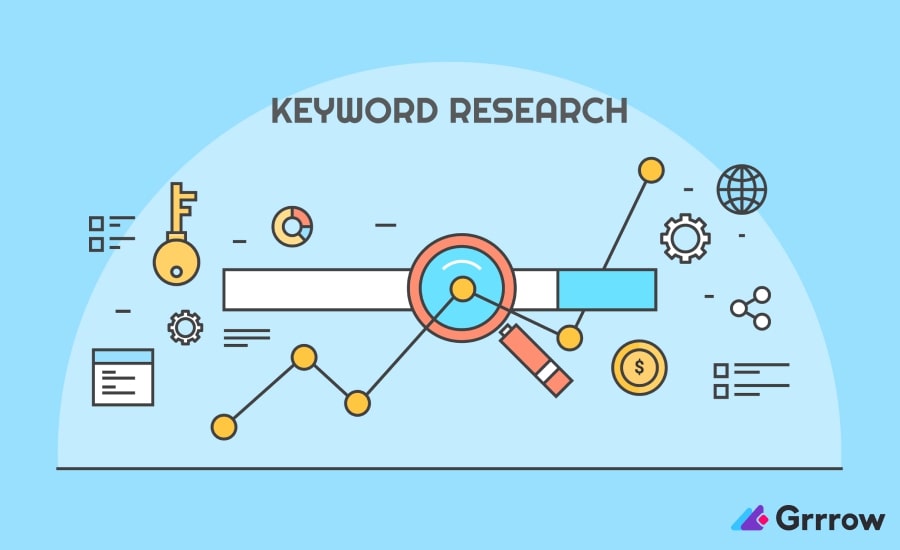 Benefits of Content Clustering
SEO specialists often call content clusters "the future of SEO". Within the last years packing content with tons of keywords hasn't been as effective as it used to be. Google algorithms now rank topic-based content higher and content clusters are a great way to structure it if you want to create a website optimized for SEO.
More organized SEO content. Content clustering offers the best way to organize your website. It can make your website and pages rank higher and become more attractive both for users and search engines.
More revenue. Content clusters can draw attention to your project and generate more revenue. If the topics on the website cover the trending category, the users are bound to interact with them.
Answers similar questions. Content clusters can give information on similar topics. users will find answers to their main question and the search engine will give them related topics without having specific keywords in it.
More complete content. The content clustering approach allows covering all aspects of the specific topic without any gaps in information. It is convenient to organize various articles around one pillar page. And there is no need to go too in-depth on all the topics on the original page.
Why Content Clustering is Important for SEO
In SEO, the topic is the meaning of keywords entered by users in search systems. In practice, search engines are trying to guess the topic that internet users are searching for when they enter specific keywords.
Earlier, it was considered that the more words you put on the page the better ranking in SERP it has. Today specialists consider that the best practice is to optimize the number of topic areas on the website. It means that if you want to make your website relevant for your users it is important to cover all possible topics in that sector or business sphere.
The idea is that by having good methods of interlinking and optimizing topic areas covered by the website, you will be able to raise the number of keywords you are ranked on by search engines.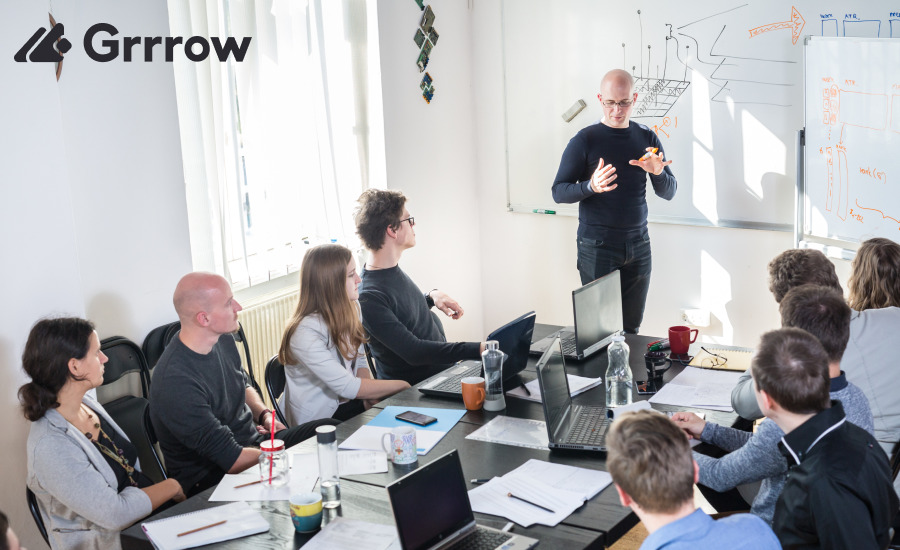 Wrapping Up About Content Clustering
To sum up, Google's search algorithms have become much more sophisticated. Now evaluating content and ranking the websites don't rely only on keywords on the page. Google prefers pages with big authority on related topics instead of websites stuffed to the brim with high-volume keywords.
Grrrow.me is a kind of agency that implements a complex approach to every case. Our skilled and experienced team is keeping up with current SEO trends. Whatever business you run, from finances to SaaS websites, we are ready to make your website an authorized representative of the relevant sphere of business. Our content marketing department can cover a broad range of topics from various angles.
---
Implement the up-to-date SEO approaches with Grrrow.me