Even with the new strategies and approaches that can be hard to master there is an ultimate marketing tool. It has proved to be effective in attracting and converting potential customers. This is a Call-To-Action. What is CTA? What different types of call-to-actions are there in content marketing? These and other questions will be explained in this article. Don't switch!
What Is Call-to-Action
A call-to-action (CTA) is a marketing term that refers to a part of the content that encourages potential customers to take the next step on the page. A CTA can have various forms and offer various paths. For example, CTA can offer the reader to subscribe for updates or navigate to the pricing page. Anyway, CTA should contain an attractive and transparent message that will motivate users to do what we want them to do.
Importance of CTAs in Content Marketing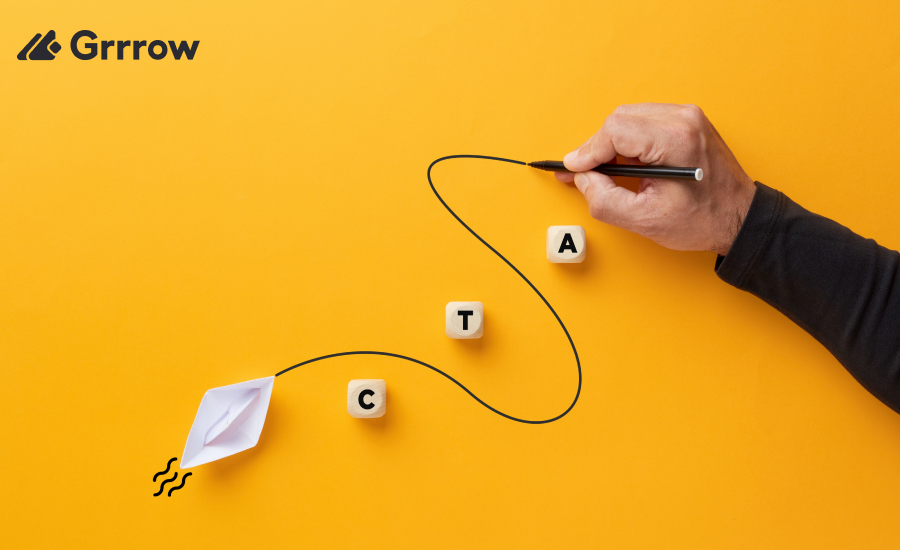 CTAs have become an integral part of any content marketing strategy as this is the main source to generate leads and boost the click-through rate. The CTA is a key element on a webpage. It is a sign for the user of what he should do next. Without these call-to-actions, it can be not transparent for users how to find the registration form or a store to purchase the product or sign up for a newsletter. In this case, both sides will lose: marketers will fail to get a valuable lead, and a visitor will not get what he expected.
As we've already mentioned, call-to-actions serve as a transitional point between the phases of the buyer's journey. Well-placed CTA promote users to visit blogs, give necessary contact information, or subscribe to email. Making CTA an eye-catching bright color button will trigger your audience to act and eliminates the issue when users can not figure out how to make a purchase.
Integrating CTAs in your content is a kind of predictability that will be vital for your brand. It has to be intuitive and easily found so that visitors will not get confused if they can't find how to perform this or that action. Strong call-to-actions in videos, LPs, and digital advertising, are crucial for lead generation and further revenues.
Call-to-actions are those exclamation marks that emphasize the power of content on the page or email. Without CTAs all the messages from your text can be lost and will not inspire customers to make the next step. For most companies from small startups to big enterprises, it can be a significant impact on the marketing campaign as a whole.
Most-Used Types Of CTAs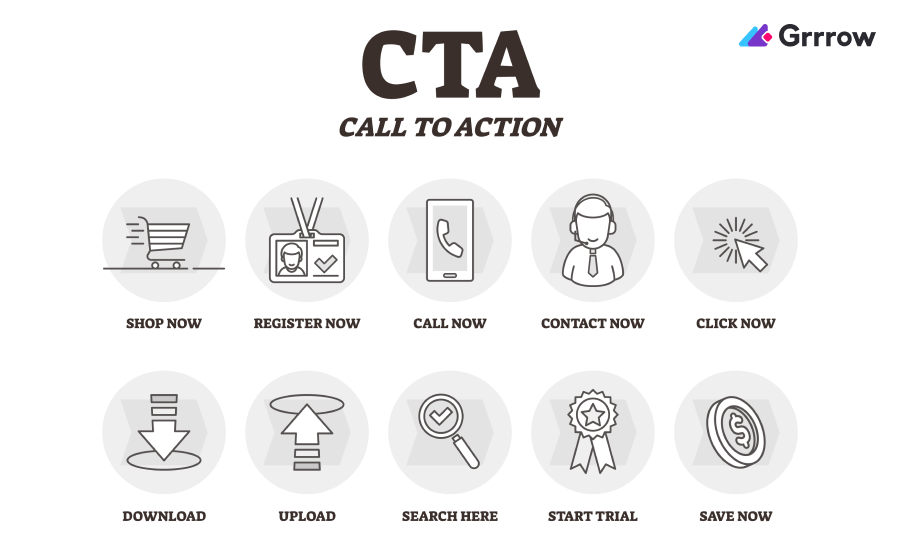 Brands and marketers can use multiple forms of CTAs, depending on the context and platform. Here are the 10 main types:
Lead generation
The main purpose of this type of CTAs is to convert ordinary viewers or first-time visitors into potential buyers. These call-to-actions can be placed on those pages where a large number of visitors is expected: blog posts, landing pages, or floating banners. To make these CTA banners effective, they must tell the visitor what he will exactly get from them.
Read more
A Read More button often encourages visitors to find additional information on the topic. This type of CTAs will be effective on blog home pages or pillar pages if you stick to the content clustering approach. You can interlink dozens of internal website pages, motivating users to visit them and keep them on your website longer.
Lead magnet CTAs
This kind of CTA offers visitors some valuable information they were searching for in exchange for their user information. Lead magnets can take the form of ebooks, reports, whitepapers, templates, and similar downloadable assets. This type of CTA can help to learn your audience better and diversify all users depending on their personal data.
Social sharing buttons
A CTA button can also take the form of a simple button that allows readers to instantly share information with friends or colleagues. This will have a positive impact on your brand awareness and attract a bigger audience to your product. Word of mouth is still a popular marketing tool!
Newsletter subscription
A Call-to-Action that allows readers to subscribe to your newsletter and updates is the perfect tool to build relationships with the audience. You will be able to offer valuable information, discounts, and updates making the user loyal to your brand. This kind of CTA should explain why a user should sign up because most netizens already have tons of emails that they will never open.
Final Words About CTAs in Content Marketing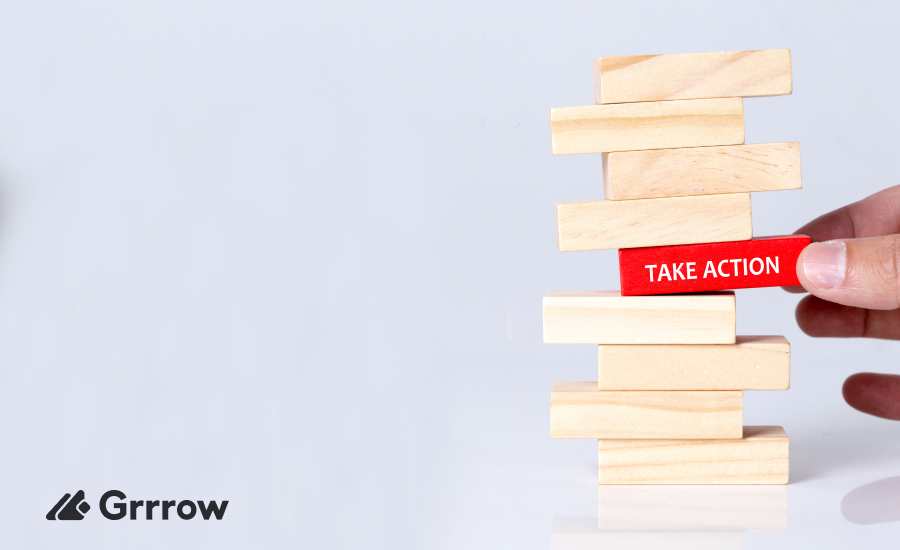 A bright call-to-action is an essential element of the whole content puzzle. The right CTA at the perfect moment can push the reader in the right direction. Put a transparent and clear message in the right place and your CTA will have an instant impact on the number of leads.
If you need a little help with your CTAs, you can always get a consultation with Grrrow.me. Our skilled and experienced team will help you to choose the right approach to CTAs. Let your customers follow the right path with no hesitation. We are full of expertise and enthusiasm to boost your lead generation and get new results for your business.
---
Hire a team of professionals to handle all types of call-to-actions in Content Marketing!