Digital innovations have opened a big number of distribution channels for SaaS services. At the same time, it brings tough competition to software developers. The market of services has expanded, and SaaS buyers have much more options to choose from. That is the reason why small SaaS startups and large companies hire marketing teams or agencies to get target customers' attention.
When it comes to extending your SaaS business organically, content marketing is king. Agencies can build the whole strategies on content marketing to establish the reputation of the company and achieve the company's goals. Read more, if you want to learn about the definition of SaaS content marketing, the best forms of content for it, and other tips and tricks for SaaS content marketing. Let's dive in!
What is SaaS Content Marketing
SaaS content marketing can be defined as a long-term marketing strategy for SaaS businesses. With the help of this strategy software companies can attract, convert, and retain their target audience.
Due to the long-term nature of this approach the main task of SaaS content marketing is not to sell as much as possible within a short period of time, but to establish long-term relationships with the target audience converting random visitors to loyal customers and brand advocates. The only way content marketing can achieve this goal is through creating and distributing relevant, high-quality, valuable, and consistent content.
Some Tips About SaaS Content Marketing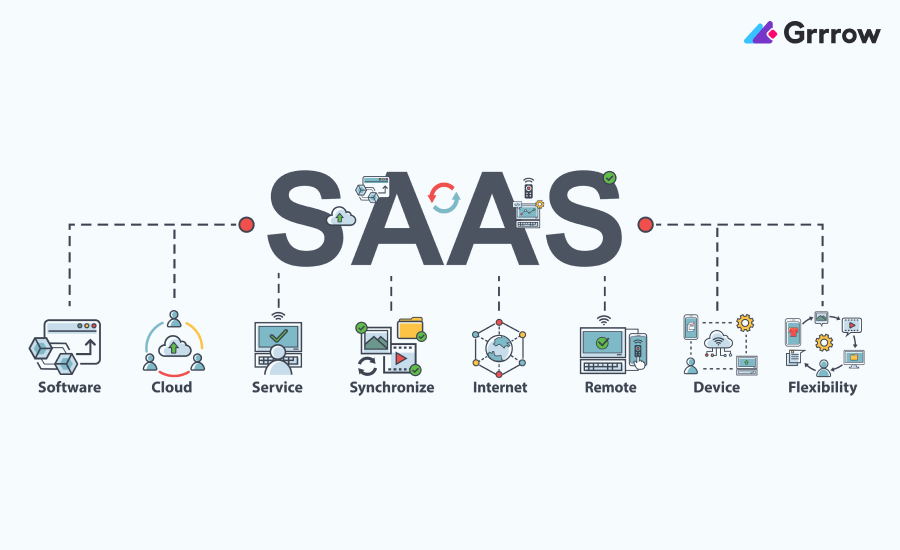 SaaS Content Marketing can be hardly compared to other types of marketing as it should be focused on other aspects that can not be important to others.
SaaS content marketing strategy should be aimed at promoting technology and subscription services.
The balance of the whole plan should be built around the acquisition and retention of users as the income of the SaaS business is highly dependent on subscription recurring revenue.
Your content should be not only high-quality but it has to bring value to users. Different guides, instructions, and FAQs are highly appreciated.
Your content will be more likely to be found through Google and search engines. That's why Search Engine Optimization needs a special focus.
What Makes Your SaaS Content Marketing Strategy Effective
To make your SaaS content marketing campaign effective you have to build a strategy. The steps may vary, but there are some aspects that you can't ignore. Check out these steps that will make your approach more effective and will multiply your success chances.
Identify your target audience.
Analyze the pain points of your potential customers.
Analyze the keywords to make your content attractive to search engines.
Set the goals for your marketing campaign and track them.
Create high-quality and relevant content.
Find the best channels for SaaS content distribution.
Monitor and analyze the performance of your content and fix it if necessary.
The Best Forms of Content for SaaS Content Marketing
While planning a content marketing strategy any SaaS company has a wide variety of content to create. To figure out the content you need, the best practice is to research your competitors. Focus on the types of content that the top brands in your sphere are prioritizing. Let's have a look at the most common sorts of content that SaaS businesses use.
Blog posts
Blogging is a standard but still effective method of sharing information and answering the questions of potential customers. With blog posts you can bring value to your leads, solving their issues and presenting your service at its best.
Use case pages
After you create any kind of standard Features page for your product or service, the most effective cluster of pages is Use Cases. It brings much value to your readers by answering what your service is for, who can use it, and how. You can post any instructions, or guides, or describe popular scenarios of your service usage.
Product comparison landing pages
Comparison tables can also be used to highlight the benefits of your service among the competitors. Moreover, such pages are a great way to use popular keywords and become more attractive to search engines.
Infographics
A combination of images and useful information can be amazingly attractive to readers. This format of valuable information can catch the attention from the first view and keep the reader engaged longer.
Whatever type of content you create, the road to success lies through analysis and regular iterations. If you want to know more about content audit and how to measure your SaaS Content Marketing see our article.
Benefits of Content Marketing for SaaS Business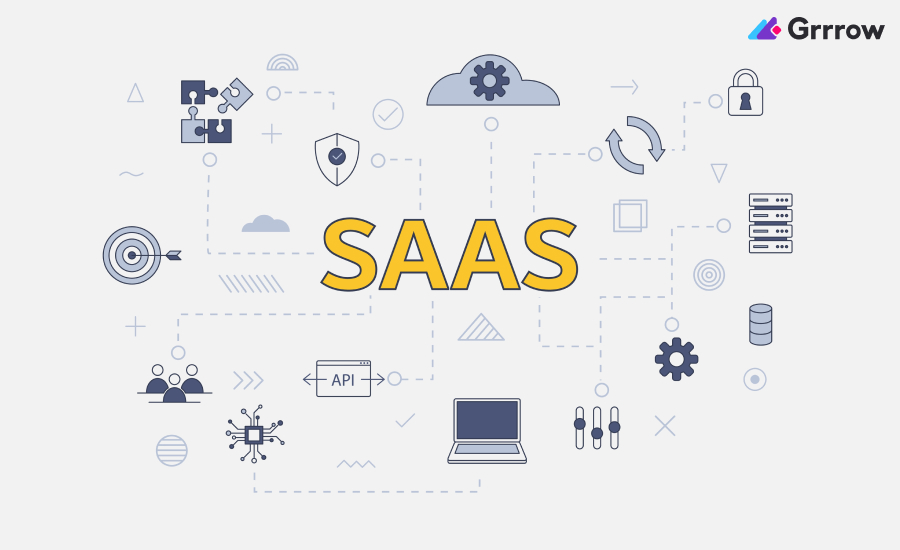 Content marketing can help grow your SaaS company in several ways. Here are some positive results you can expect when you get on board with SaaS content marketing:
Improved brand awareness and authority
When prioritizing quality above quantity it will not take you much time to improve your authority among competitors. Moreover, this will have a positive effect on search engine ranking. Relevant and consistent content will result in an increase in click-through rates (CTRs) and visibility.
A higher ROI
Investing in content marketing can bring massive returns, including qualified leads, subscribers, regular customers, one-time visitors, etc. A single piece of high-quality relevant content can be worth hundreds of thousands of dollars.
Better connection with customers
Building strong relationships with customers is impossible without content marketing. You should bring the lead through all the stages of the marketing funnel and there is no better tool for this than content marketing. Moreover, a loyal customer, who really enjoys your product and brand will likely recommend your service to others.
To learn more about spheres where SaaS Content Marketing can be implemented you can see this article.
Wrapping Up
We have covered some essential information about SaaS content marketing in this article. Now you understand the nature of SaaS and see its difference from other types of business. By following the described principles you can maximize your conversion rates and develop successful marketing campaigns.
Grrrow.me is specialized in helping B2B SaaS companies with various aspects of marketing. So, if you don't want to spend years exploring the subject, contact us and our specialists will assist you.
Make your SaaS content marketing strategy effective with Grrrow.me!