B2B content marketing is an essential part of the strategy implemented by marketing agencies and in-house teams to drive brand awareness, engage more customers, generate leads, and increase sales and revenue.
In this article, we are going to explain the specifics of B2B marketing, cover the main types of it, as well as the best practices to be used. We will explain why the best practice is to engage a team of specialists in a B2B content marketing agency to make the process more effective and fast. Let's start!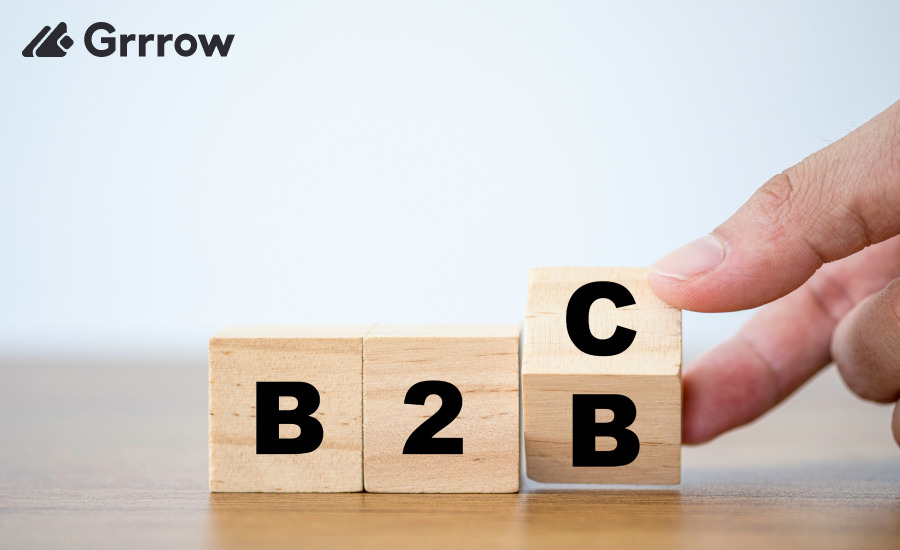 What Is B2B Content Marketing
Though B2B and B2C content marketing are closely related and have similar methods and techniques, marketing agencies emphasize strategic differences between B2B and B2C approaches. The common part is that content marketing is targeted at the pain points of the brand audience and ends with bringing revenue. But the strategy is different in the customer's way, motivation and decision-making.
B2C content has the purpose to engage and entertain the audience. It has to push on the emotions and pains of a user building an empathy bridge between brand and audience. B2B companies highlight the expertise and professionalism of a service provider, motivating prospective customers to apply. So, building trust is the cornerstone of B2B content marketing strategy for any agency or team.
Types of Content for B2B Marketing
Today all marketing branches (especially B2B) depend on content. According to the research by the Content Marketing Institute, the types of content varies from industry to industry. It usually depends on customers' habits and the specifics of the product or service. There is no single ultimate approach. But there are at least four content types that are extremely useful for any B2B branch.
1. Blog Posts
Though blogs are considered to be an out-of-date tool, they remain one the most effective and quickest ways to deliver your message to customers. Marketing agencies consider this distribution channel an excellent way to get in contact with the audience at the top of the marketing funnel.
2. Infographics
Infographics are the perfect way to unite useful figures and attractive visual content. The audience loves this. They absorb and learn any data in the form of graphs, charts, or other visual elements. Users often enjoy comparing and contrasting making an overview and analyzing the trends.
3. White papers
B2B marketing white paper can represent some common issues popular in the sphere you operate giving useful research details such as infographics or various solutions. You can attach valuable research and data points. Let the potential customer see your key to issues and evaluate your proficiency and authority in this sphere.
4. Videos
Due to better internet coverage, netizens become to consume more video content, from online webinars to product reviews and presentations. Video marketers more and more describe it as an effective marketing channel. It has become a vital part of communicating with B2B prospects and increasing your business' revenue.
Best Practices for B2B Content Marketing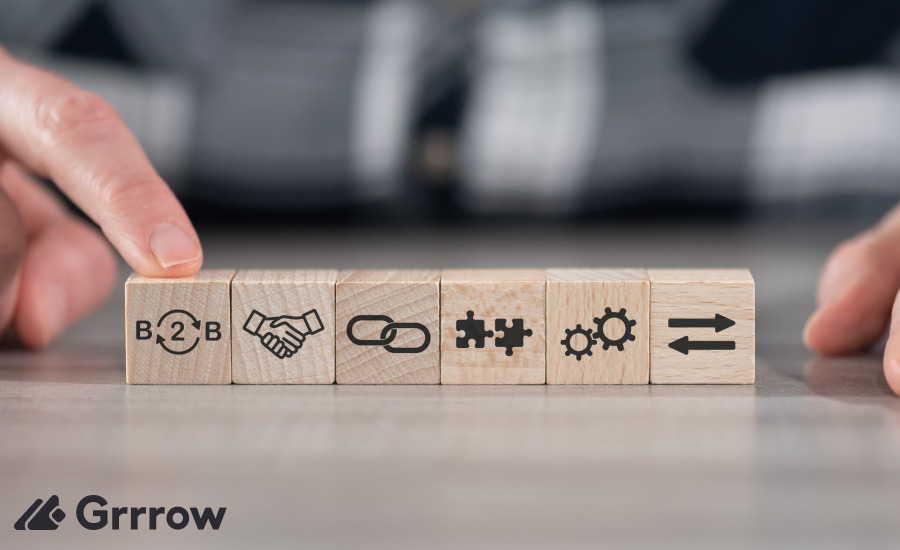 Create content for all funnel-stages
Content Marketing Institute report declares that more than 80% of B2B content is focused on the top of the marketing funnel. The best practice is to diversify released content and cover all the stages: Awareness Stage, Evaluation Stage, and Decision Stage.
● Top-of-the-funnel (Awareness Stage). This is the stage to make the first contact with the audience. The best format for this is offering solutions via blog posts, videos, or social media.
● Middle-of-the-funnel (Evaluation Stage). At this stage, users compare your service with alternatives and competitors. The task is to motivate the potential customer to choose yours. The right decision is likely to be made with the help of relevant information delivered through case studies, product demos, reports, and whitepapers.
● Bottom-of-the-funnel (Decision Stage). That is the stage to keep the audience and offer additional benefits, promos, free trials, guides, etc. The best format for this is email reminders, use cases, or manuals.
Make content accessible everywhere
With the growth of platforms used by an average user, the best practice is to deliver consistent and relevant content via all the possible channels. Luckily, a variety of these channels has also increased: blog post platforms, video hostings, podcast platforms, etc. Make information about your product accessible to everyone.
Learn your customers and find a brand voice
B2B content differs from B2C by its formal attitude. But that is not the only way available. It all depends on the product or service offered. Different tones are usually welcome. Try to learn about your potential audience, and assess their level of technical knowledge to choose the correct tone of voice.
Create ageless content
The best practice for B2B content marketing is to create evergreen content that will be useful for customers for as long as possible. Try to find some basic principles that are not fast-changing and write about them. Such an approach will be a great benefit for your Return-on-Investment and will provide long-term value for your audience.
Revise and update your content
Treat all your content like a living organism that needs to be regularly checked up and tested. Be sure to invest some time or financial resources to review our content every certain period to stay sure that you are not stagnating in one place and go on creating something fresh and up-to-date.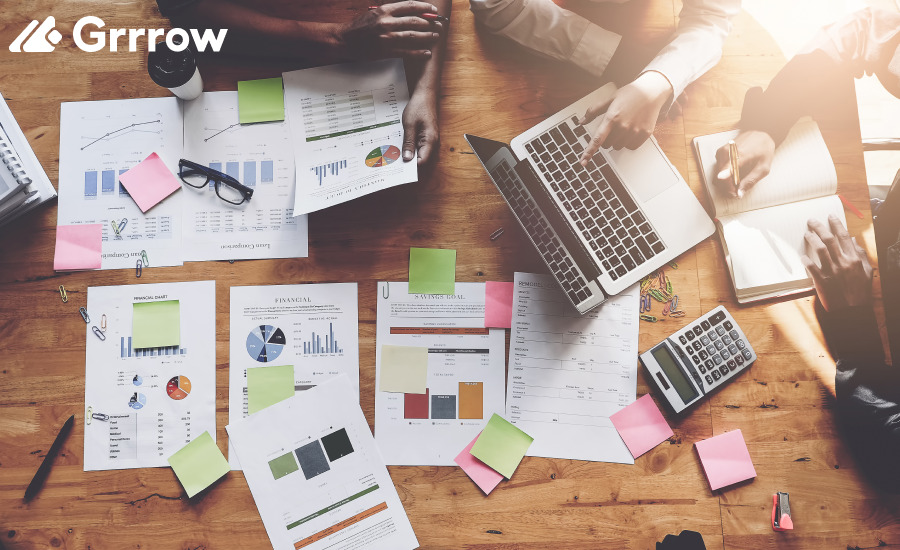 Wrapping Up
All these initiatives make up a lion's share of a wise B2B content marketing strategy. But there is still a myriad of nuances that become disclosed and obvious only after years of experience. So why don't you engage a team or agency to apply some fresh thinking and massive background?
With the help of Grrrow.me marketing agency, you will not have to train your talents and spend years to feel all the specifics of this aspect. We will help you to set clear goals, and show you the ways of achieving them through B2B content marketing.
---
Build a bridge between businesses with Grrrow.me Marketing Agency!