How often do you read articles about the breakthrough success of newly-created small start-ups? According to the Office of Advocacy of the US Small Business Administration, there are about 32.5 million small companies in the United States. And what's more important, they make up 99.9% of American business.
Though small businesses form the backbone of the American economy, the failure rate of small companies is pretty high. Within the first five years, only 50% of small businesses survive. To become successful in business, they need 7 to 10 years.
Of course, history knows the examples of fast-growing and explosive success companies with an overnight story of triumph. And in this article, we will disclose how today's fastest-growing companies drive breakout success.
Everything Starts With The Successful Idea
Product or service is the cornerstone of any business. And the success of any product or service is determined by the idea the owner puts into it. Why are some companies better than others? Customer service? Product quality? Pricing policy? Sure, all these aspects bring your business to success. But will you care about them if your service is just unclaimed and no one needs it?
Your business will be successful and fast-growing if you create a product or service that will solve human topical issues. If you turn around you will see a myriad of tools and solutions that have been a small idea once. On the day these products were created, they were aimed to make the life of the user easier.
At some point, your head is spinning around with outstanding ideas. You can suppose that your solutions will change the world and be successful. But customers are much more unpredictable than you could suppose. Entrepreneurship and business competition can be tough as well. To run a successful and fast-growing business, it is necessary to consider other important factors as well.
What Makes a Company Successful and Fast-Growing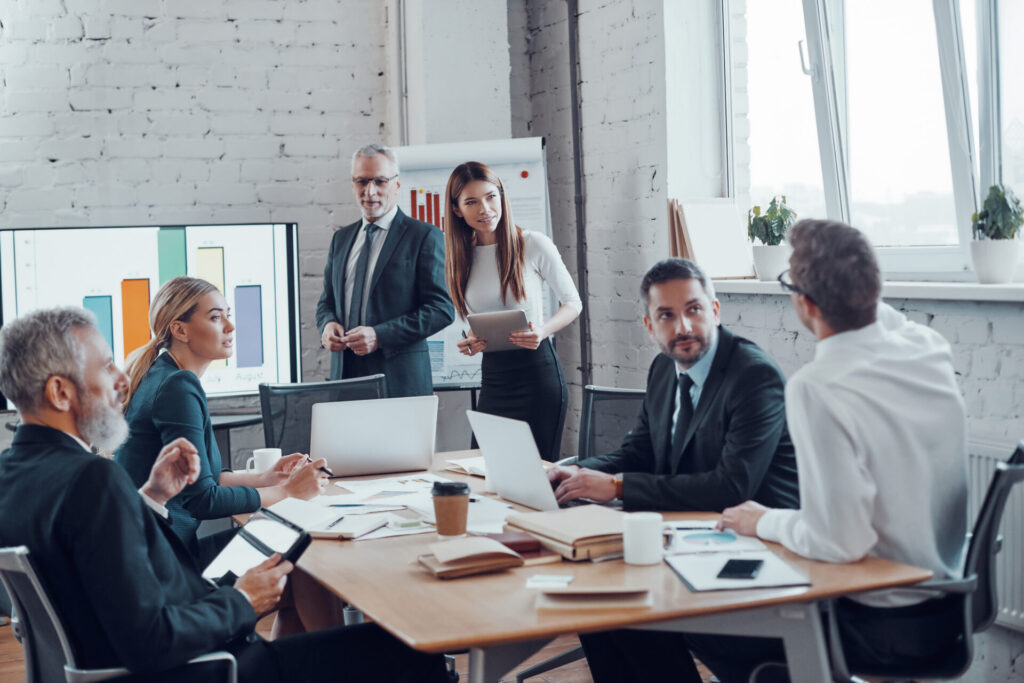 So, what factors can bring your company to success? The answer may depend on the person you ask. An accountant, a technician, an HR specialist, or a marketing expert have their own answers. But the truth is somewhere in between. Let's have a look at those factors that you can not ignore if you want to drive breakout success and run a fast-growing company.
Unique or original service
It is pretty easy to copy the existing product and sell it simultaneously with the original one. Will this bring your idea to success? Hardly ever. Big companies started from the idea that no one else has thought of.
One of the best examples is Microsoft. Its software offers PC users a revolutionary and brand-new way to manage and navigate their personal computers. The product had no strong competitors and exclusive rights allowed Microsoft owners to manage the software market as they wanted.
High-quality product
The original idea is important. But if its realization leaves much to be desired, you won't be successful. The competition between Facebook and Myspace can prove this.
When Facebook was born, there was already another social network – Myspace. It had a bad vibe with lots of service issues and unstable workflow. Facebook didn't have those issues and its code worked much better. Investors compared the two products and bet on a new but stable product. As a result, Myspace disappeared within a few years.
Demand in the market
Does a good idea guarantee a successful and fast-growing business? If only. People will not like and pay for your idea if they just don't need it, despite how genius your concept is. Market research is an evitable aspect of any big success. You need to find potential clients and be sure that your bright idea will be demanded by other people.
Focus on customer service
According to research by NewVoiceMedia, more than half of users will not apply for a service if they have a bad experience once. The loyalty of your customers can be the biggest treasure of your fast-growing and successful business. And it can be reached only if you provide a high-end solution and prioritize your customer service.
Invest in training specialists, review your return policy, and do not ignore the user's feedback. A satisfied user will bring you more clients and word of mouth will make its business. Developing your community and building a good reputation will be vital to the success of your fast-growing business.
Go online and mobile
In today's online-oriented world, the business will not exist long without a presence on the web. Moreover, staying online allows you to use a large number of tools for promoting and advertising your business. Research from the E-commerce Wiki shows that 88% of customers now explore purchases online before buying in a store.
Even a small website that describes who you are, what kind of business you do, and how to contact you will make your company fast-growing and successful. You can establish your presence on social media, and imageboards. The growth of customers won't keep you waiting long.
Human Resources Factor
If you are lucky to have qualified and skilled staff, your success is just a matter of time. Hire and train your employees, make them happy to share your ideas and this will be the most valuable asset of your big company. The cost of replacement is over 20% of an employee's salary, which is way above the cost of training. These statistics clearly show the significance of employee training in increasing employee satisfaction and reducing employee turnover.
Final Thoughts
After a brief analysis, it becomes obvious that turning your startup into a successful and fast-growing business is not something secret. A popular thought about the breakout success based on a brilliant idea or "lighting in a bottle" is true only on half. In reality, success lies in deep and methodical research and years of testing all the marketing, technological, and financial aspects.
---
Ensure the Growth of Your Business Now!